Our Goal
To work in partnership with you – innovatively and in total confidence – to create solutions for your interior finishing needs.
About Us >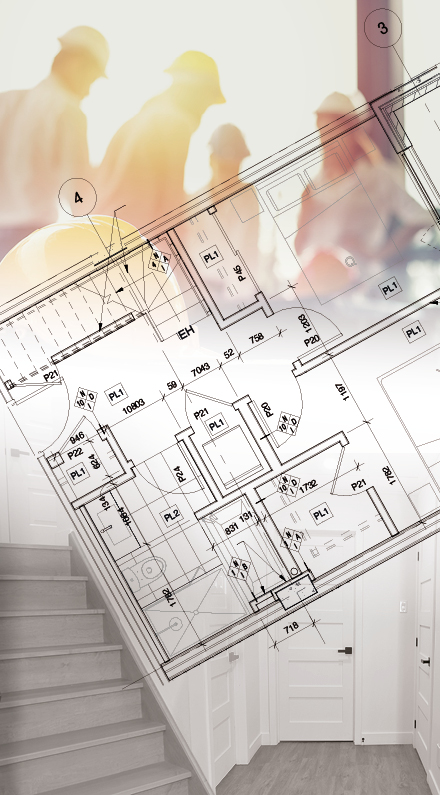 Intermat is more than 350 people working together to provide you with the very best in interior finishing. Whether it's the quality of our products, the excellence of our customer service or our ability to take on the biggest assembly jobs... we're committed to offering you the best.
Intermat has been in business for over 40 years, and we are the dominant force in the pre-assembled door and staircase market in Quebec. Always on the cutting edge of new trends, Intermat offers a global solution for residential contractors, architects, designers, professional renovators and consumers.
Knowing the challenges that contractors face – deadlines, delivery, after-sales service, customer satisfaction – we're always striving to offer the finest personalized service. Also, we can serve a vast area due to our multiple points of service and showrooms in Terrebonne, Saint-Rémi and Gatineau.
Are you planning to build or do extensive renovations to your property? Make Intermat your first choice and together we'll create a design solution that's second to none.